Grape leaves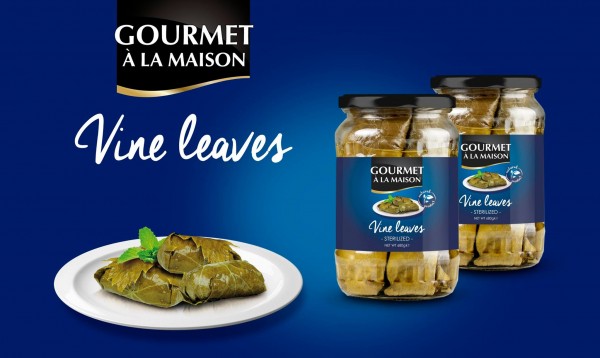 There is no doubt, the stuffed vine leaves are even more delicious with our vine leaves. 
This time we offer you Gourmet aLa Maison- Grape leaves, Vine leaves in brine.
Completely natural product – vine leaf, salt, water, citric acid.
Without pesticides. No GMO. 
We produse in glass jar 680 ml or  glass jar 1060 ml.
Drained weight for 680 ml is 240gr. And for 1060ml- 490gr.
Logistic information for 20 Ft container:
for 680 ml glass jar- 1800 cartons, 12 glass jars in carton.
for 1060 ml glass jar- 1104 cartons, 12 glass jars in carton.
Origin: Bulgaria, Europe.
With our or with your private label.