Green peas – Gourmet ala Maison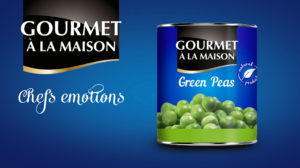 EU Foods offer our green line Gourmet ala Maison – Chefs emotions.
Canned vegerables, that saves the fresh taste in every piece. Ready to make every dish- special. Every bite- unforgetable.
The Green line includes includes:
Green peas Easy Open
Green peas Regular Open
Chickpeas 8mm
Lentils
Green peas are with net weight: 400gr and 800gr.
We offer Chickpeas and Lentils in tins of: 400gr, 800gr.